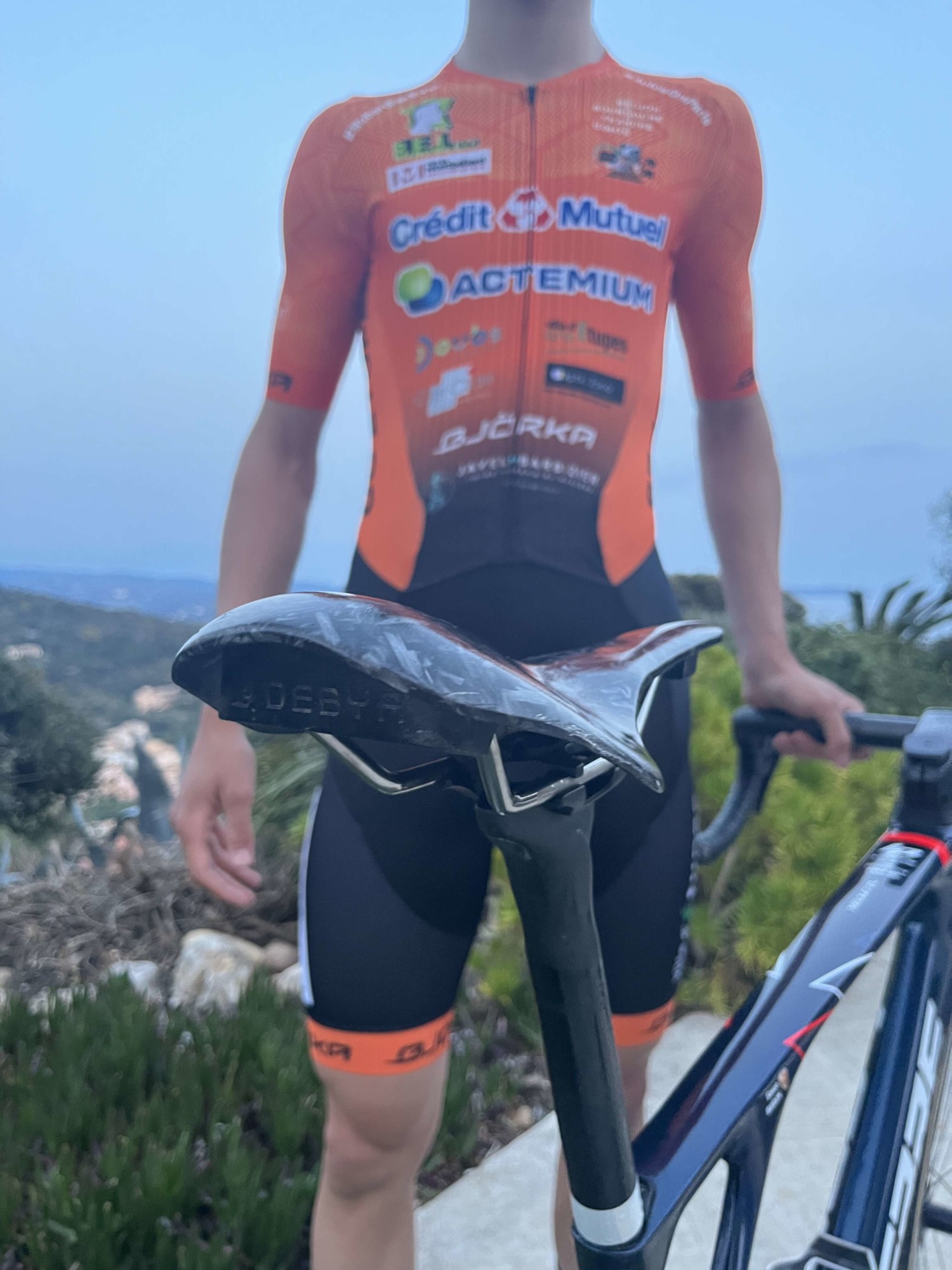 DEBYA official partner of CC ETUPES
We are pleased to accompany the CC ETUPES in its quest for performance for the 2023 season. The riders of the national division 1 team of the Franc-Comtois club will be equipped with DEBYA saddles.
DEBYA is a saddle that offers performance and comfort and it is quite natural that it wished to establish itself in the peloton of high level riders. With this partnership, it wishes to offer to the ETUPES riders the means to stand out and to take the advantage on their opponents.
The CC ETUPES is a club of national division 1 (highest French amateur level) participating in the best amateur races of the French and international calendar as well as in some professional races. The club also participates in the best U23 races of the calendar such as Paris-Roubaix U23, Liège Bastogne Liège U23, the Tour of Lombardy U23, ...
 This club is known to be the first French training club of the last 20 years having propelled more than forty riders in the professional ranks since the beginning of the years 2000. Among them, riders such as Thibault Pinot, Warren Barguil, Simon Yates, Axel Zingle, Guillaume Martin, Kenny Ellisonde,...
For DEBYA, to equip such a renowned training is a strong vector of communication. The club of ETUPES puts forward values of effort, desire, courage and sharing in which the members of the DEBYA team recognize themselves.
The saddles will be used in national and international competitions, thus allowing feedback from experienced users who have ridden many kilometers, which will certainly help the brand in its development.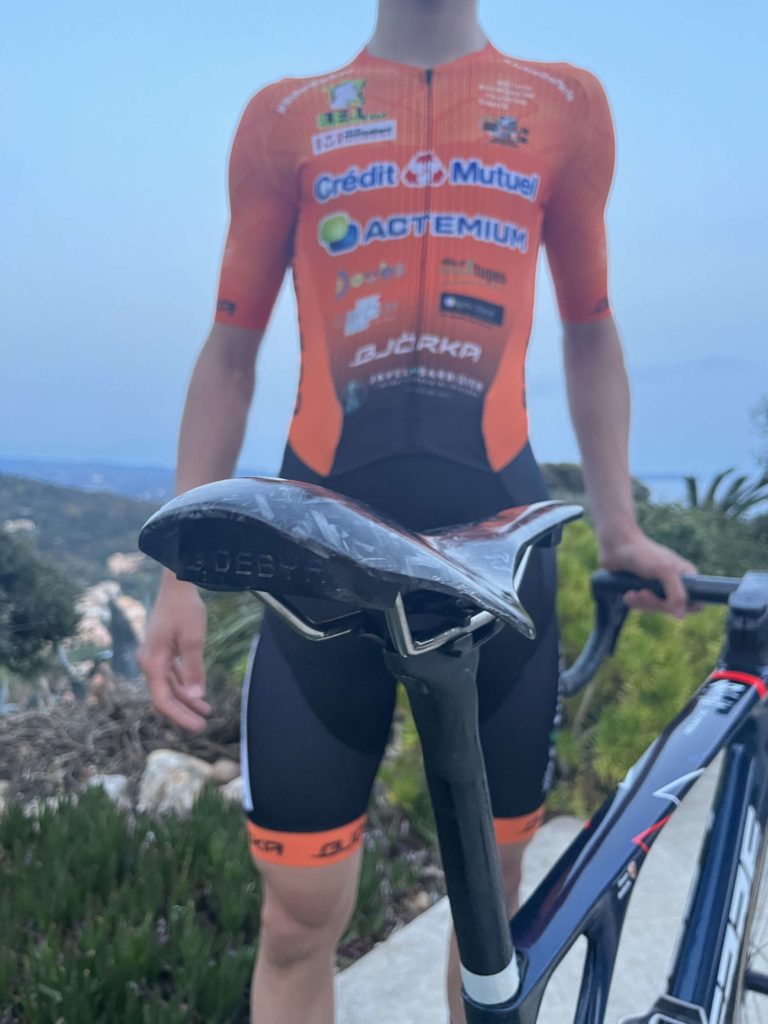 For Melvin Rulierre, sports director of CC Etupes, "the innovation that DEBYA offers seduced me immediately! I know how important the saddle is in performance and I also know that it is a very personal element! The fact that I can develop this with this young brand gives me an advantage over our competitors. The shape is atypical, the design elegant and the first feedbacks are interesting! Gain of power, stability and comfort! The CC ETUPES shares the same values as DEBYA, that of the research of the performance and the development ".
Léo Bouvier, initiator of this partnership and commercial director at DEBYA: " DEBYA is a saddle which wants to perform well and it is an honor for us to become a partner of a club as well known as the CC ETUPES. We are sure that the riders will carry the DEBYA colors high and strong at the national and international level".