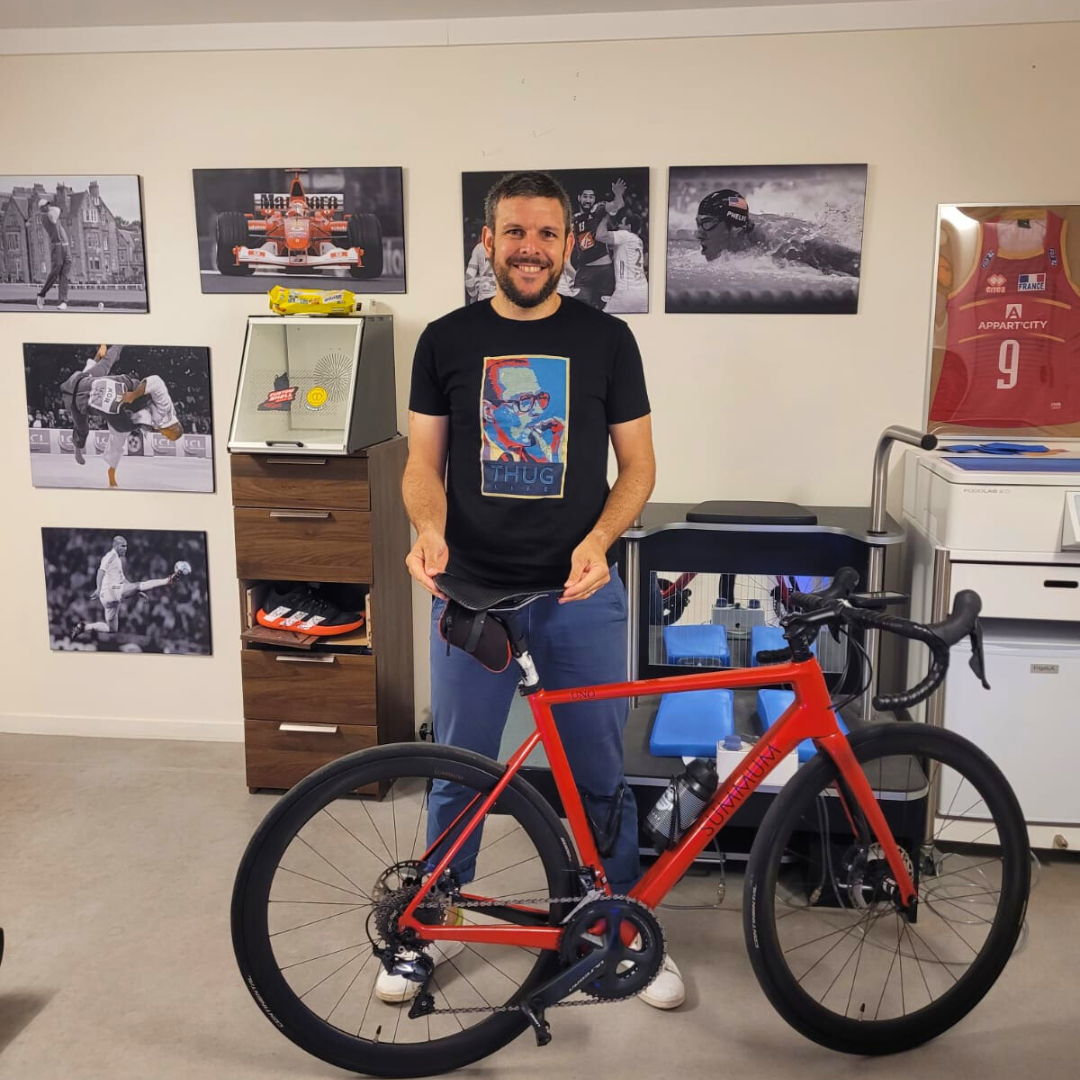 He was one of the first to put his trust in us.

It's in Paris, a stone's throw from the Parc des Princes, that we meet Christophe Blanc, pedicure-podologue for the past 13 years. For the past twelve years, this Bike Fitter has been welcoming cyclists from the Paris region to the IMSS center at the Jean Bouin stadium for a postural study. For several months now, Christophe has been welcoming you at 34 avenue du Général Sarrail in Paris to take your DEBYA footprints!
This podiatrist by training will be delighted to accompany and offer a personalized experience to athletes of all levels. In these few lines, Christophe shares his background and experience with us.
"My name is Christophe Blanc, I've been a chiropodist for 13 years and I work at the IMSS center at the Jean Bouin stadium. I'm a triathlete and I see all kinds of sports at the practice, but cycling is one of the most complex because of the number of parameters to be taken into account.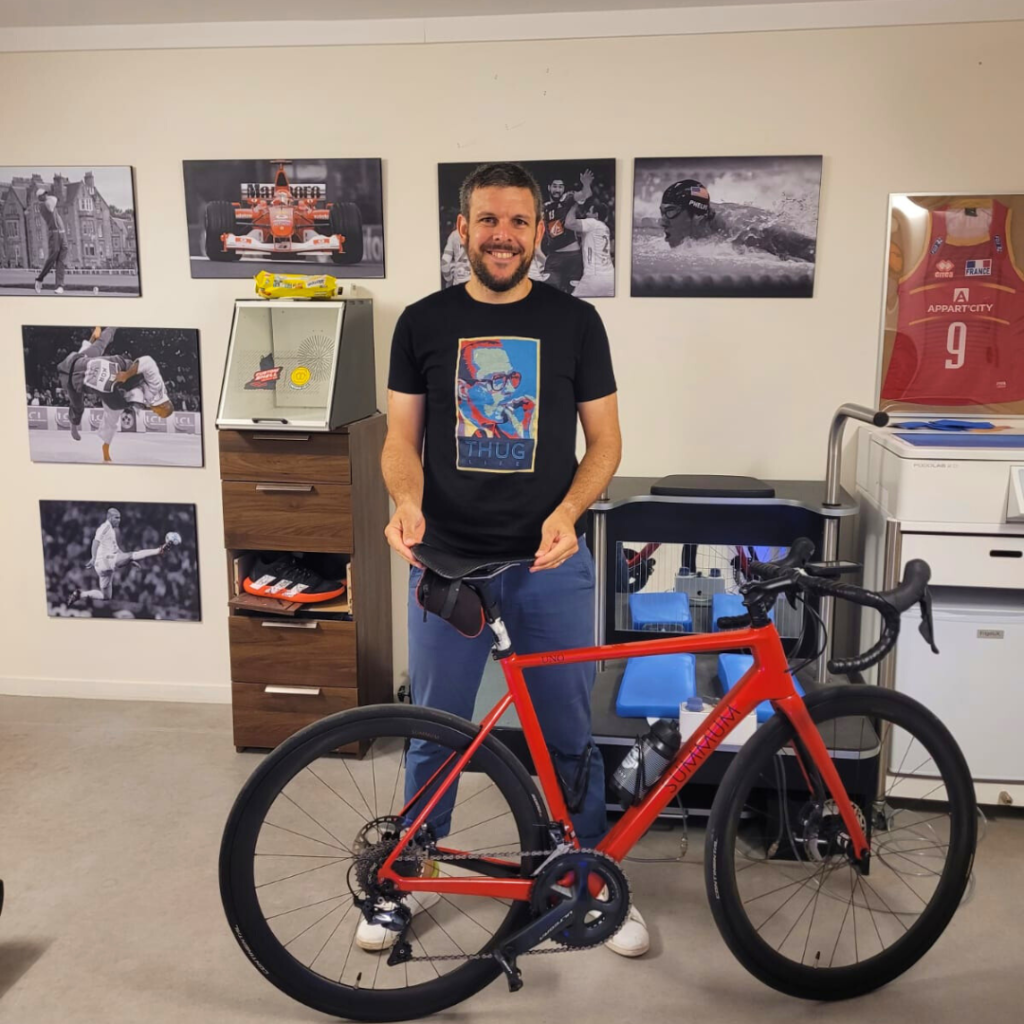 The fact that I make orthopedic insoles for cyclists is already an additional tool in the fitting to manage, in addition to positioning, these 2 points of foot support in pedaling. It's true that the only thing I lacked was knowledge of the saddles available on the market, and apart from measuring the width of my patients' pelvic bones, I had no alternative but to tell them to go and try several. What I like about DEBYA is that it's above all made-to-measure, unique, designed for the patient and by the patient, in exactly the same way as thermoformed insoles are made in the office. This principle of load distribution is exactly one of the fundamental principles on which we base our insoles and the distribution of plantar pressures. The fact that DEBYA has succeeded in creating a method of molding and then restoring a person's anatomy in the service of his or her footbed is a great step forward for me, as each cyclist is unique in his or her anatomy and practice."