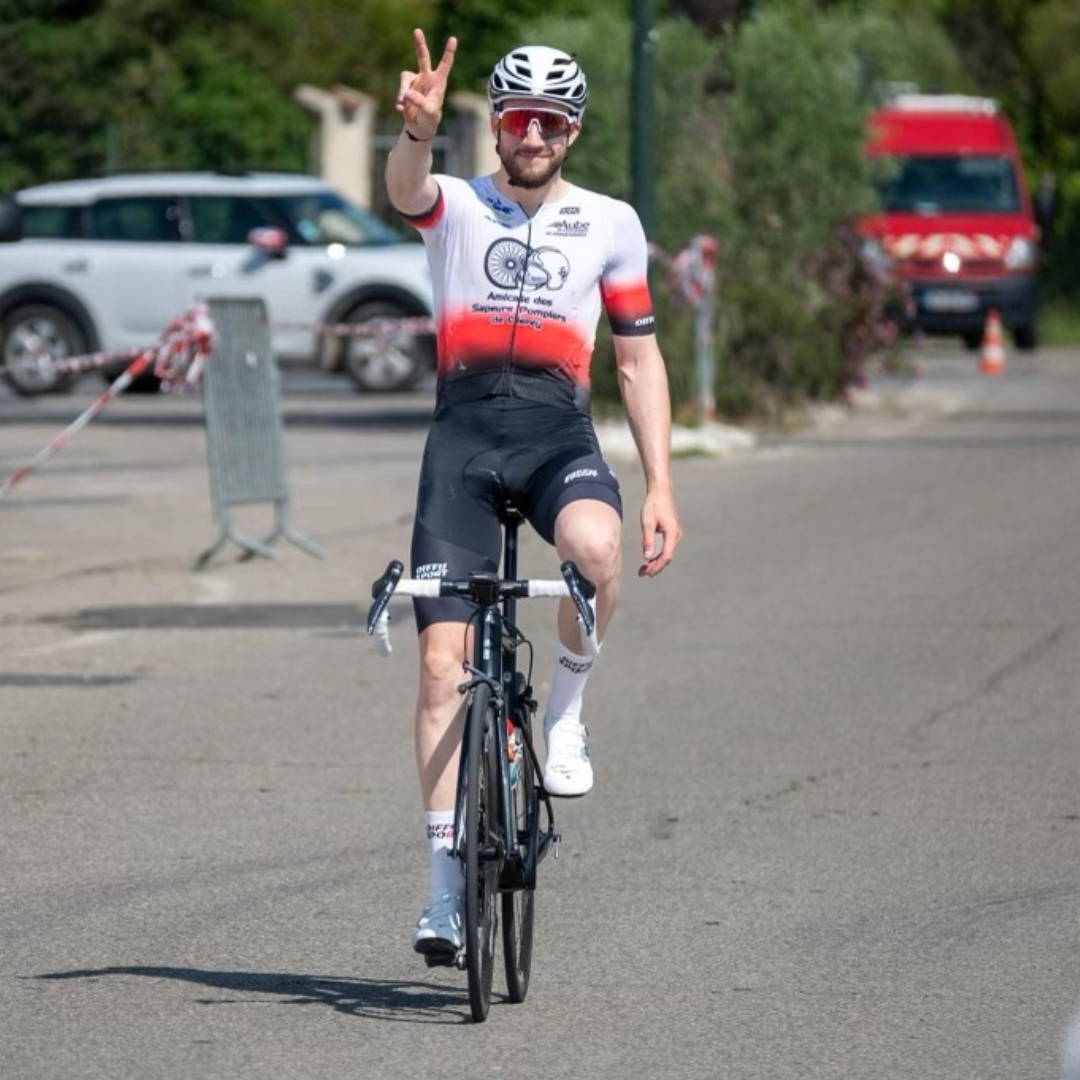 Mathieu Urbain French Firefighter Champion
After his success in 2020 at the Firefighters' World Cycling Championships, AC BISONTINE rider Mathieu Urbain has once again impressed!
On the weekend of May 27, 2023, the 29-year-old became French Firefighter Time Trial Champion on Saturday and French Road Champion the following day, a fine achievement.
Mathieu, can you tell us in a few words how you felt with your new DEBYA saddle during the time trial? 
On the stopwatch, the seat was just perfect: no parasitic movement to interfere with pedaling. No more forward movement and no more repositioning every 2 minutes. The saddle feels very snug, allowing me to optimize performance to the max.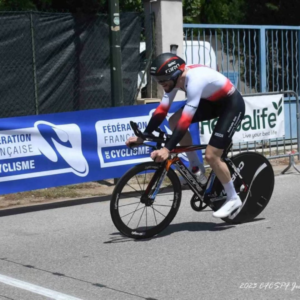 How did you feel about the road race on Sunday May 28, 2023? 
On the road, comfort is so optimal that I couldn't live without it. Zero discomfort, efficient pedaling, zero parasitic movement. The seat is really perfect.
What's your next sporting event? 
My next big event is less than 20 days away, at the Race Across France from June 22 to July 02, where I'll be competing in the 2,500-kilometre race between Le Touquet-Paris-Plage and Mandelieu-la-Napoule. Finally, I'd like to thank you, DEBYA, for this innovation which will revolutionize the way cyclists position themselves.
We'll be back in touch with Mathieu in early July after his return.